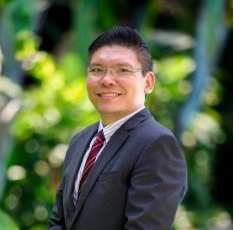 David Heng
Managing Partner, Global Leadership Dynamics Asia
Managing Director, CIMB Bank
Associate Dean, World Economic Forum
Director of Consulting, Organization Solutions Pte Ltd
Head of Organizational Excellence, Singapore Economic Development Board
David is an accomplished strategic human capital management expert. He has successfully designed, developed, implemented, and evaluated numerous organizational transformations. He has also completed many executive assessments and initiated their leadership developments. David has over 19 years of progressive and insightful corporate experience spanning various private and public organizations in Asia, Europe, and North America.
Extremely conversant in the areas of executive assessments and organization transformations, David has direct hands-on experience as a provider and a consumer of a wide range of assessment techniques and tools. With great accuracy, he assesses and shapes developments to improve the performance of C-level and up-coming executives. David is highly effective in aligning divergent organizational perspectives to support the creation and eventual governance of both comprehensive corporate executive assessment centers and corporate universities most often from the ground up.
In leadership development, David is actively engaged in diagnosing, developing, implementing, and evaluating strategies and targeted interventions for organizations experiencing performance challenges of rapid global growth. David had served as the Associate Dean of the Global Leadership Fellows Programme for the World Economic Forum in Geneva, Switzerland. In this capacity, he was tasked to identify, acquire and develop talent worldwide in order to create the leadership pipeline required to sustain the projected growth rates of the world economy
David was the Head and Managing Director, Talent Management and Culture Building for CIMB Group operations across all markets and businesses. While in this capacity, he established the CIMB Academy, a corporate university with over 40,000 employees worldwide. He also created a global talent management system to identify, assess, grow and develop high potential people to serve at the CEO-1 and CEO-2 levels. He also created and spearheaded the corporate culture building strategy to institutionalize its corporate culture.
Before joining CIMB, David held various posts as Director of Consulting, Organization Solutions Pte Ltd; Head of Organizational Excellence at the Singapore Economic Development Board; and several senior key positions in the Singapore Police Force. He also served two terms as the International Human Resource Advisor for the International Baccalaureate Organization's (Geneva) Governance Board.
David graduated with a Bachelor of Arts degree in Mass Communications and Economics from the National University of Singapore. He holds a Master of Science in Organization Development (MSOD) from Pepperdine University, USA.