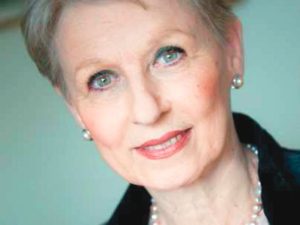 Dr. Branka Zei Pollermann
Associate and Founder, Vox Institute, Geneva
Faculty member, Psychology Faculty of Geneva University
Research member, Phonetics Institute of Zagreb University
Invited Lecturer, International Institute for Management Development (IMD)
Branka has over 40 years experience in research, teaching and coaching leadership communications to a variety of multi-cultural organizations in Asia, Middle East, North America and Europe. She has received international attention and recognition for her groundbreaking analyses of the vocal styles and non-verbal behaviors displayed in the political speeches and press conferences of top political leaders.
She has worked with global multinationals, government and international organizations including Givaudan, Hewlett-Packard, Janssen, Merrill Lynch, Patek Philippe, PwC, Rolex, UBS, World Health Organization, UNICEF UNCTAD and World Economic Forum.
She has developed a system of measuring acoustic and nonverbal aspects of speech communication. The British Broadcasting Corporation, Daily Telegraph, Financial Times and National Geographic have reported on her pioneering work, and she has been invited for numerous radio and TV interviews.
Branka has been in the research and teaching Faculty of Psychology in Geneva University, research faculty in psychosomatic medicine at Geneva University Hospitals, linguistic support service faculty of CERN (the European Organization for Nuclear Research), and research faculty at the Phonetics Institute of Zagreb University. She is also an invited lecturer on the Power of Voice at IMD (Switzerland).
She is also a member of Societe Suisse de Psychologie, Association for the Advancement of Affective Computing, Society for the Study of Artificial Intelligence and Simulation of Behavior, International Speech Communication Association, and International Society for Research on Emotion.
Branka has published and delivered multi-disciplinary research papers at numerous international scientific conferences including keynote and paper presentations at the Annual Pacific Voice Conference, International Conference on Music and Emotion, Congress of the World Voice Consortium, The Affective Voice: Sounded Emotion in Science and Society at the University of California, Berkeley.
Her academic credentials include a Ph.D. in Cognitive Psychology, MA in Linguistics, BA in English and Italian language and literature. She also completed postgraduate studies covering the fields of phonetics, philosophy and sociology.